We align our institute to new requirements of environmental protection. In this course, the chairs "Chair of Urban Water Management and Water Recycling" and "Chair of Waste Management and Emmisions" (and thus also the Department of Biological Waste Air Purification) are merged. In the future, you will find our contents under the "Chair of Multiscale Environmental Process Engineering".
In research and teaching, we deal with environmental microbiology and its technical application in biological waste air purification. This involves the bacterial degradation of environmental pollutants, process development for waste air problems and the solution of analytical tasks.
The independent Department of Biological Waste Air Purification is part of the Chair of Waste Management and Emissions of the Institute for Sanitary Engineering, Water Quality and Waste Management and has been headed by Prof. Dr. K.-H. Engesser since 1992.
Biological Waste Air Purification
In biological waste air purification, the ability of microorganisms to use chemicals as food, to convert them into harmless substances and to multiply in the process is exploited. When they are deployed on carrier material, the waste air to be cleaned flows around them and a sprinkler system supplies them with water. Biofilters, biotrickling filters or bioscrubbers: Which treatment process comes to use is determined by the water solubility of the exhaust air components.
Typical applications are the cleaning of solvent-containing waste air from paint shops, coating plants and foundries, as well as the elimination of odours from composting plants or sewage sludge drying and desulphurisation during biogas purification.
Biological systems can be combined with each other or with other non-biological exhaust air purification processes such as mechanical separators, wet or chemical scrubbers, adsorbers, condensers and plasma processes.
Depending on the application, different construction methods (container, column, closed, open), carrier materials (inert: polymer packing, foams; organic: wood chips, coconut fiber) and moisture regimes are possible or necessary.
Biological processes are particularly suitable for waste air with temperatures between 25-35 °C and low to moderate loading (several 100 mg/m³).
Environmental Microbiology
Environmental microbiology is concerned with the research and use of microorganisms for the prevention, disposal and purification of anthropogenic emission streams. Areas of application are waste air and waste water treatment, soil remediation and the elimination of negative ecological effects caused by the input of pollutants.
Biological degradation of pollutants
The central element is the investigation of the fundamentals of the biological degradation of environmental pollutants, as they occur in industrial waste air, and other substances from other environmental areas, such as fuel additives, plasticizers and drug residues. These substances are aromatics (mainly halogenated, heterocycles, benzoic acid derivatives, PAHs), alkanes (cyclic and branched), sulfur organics and ether compounds.
The degradation studies take place both in the mesophilic and in the lower thermophilic range, in aerobic and anaerobic environments or under extreme conditions such as hypersaline conditions. In addition to yeasts and fungi, the main contributors to these degradation processes are bacteria, which are isolated, identified and characterised. The questions that arise are addressed on a genetic and enzymatic level.
Biotransformation
Biotransformation involves the production of chemical compounds through biosynthesis, which can only be obtained by conventional chemical methods with high energy input, poor yield or low purity. Research is directed at the production and use of whole cell catalysts or enzymes and enzyme groups isolated herefrom for the production of valuable substances - preferably using secondary or renewable raw materials.
Analytics
Gas analysis
The selection of suitable waste air purification processes, the evaluation of the cleaning performance of existing installations but also the question of partial or complete pollutant degradation in the waste air purification plant requires a well-founded assessment of the emission spectrum.
The determination of the respective freight in gas, liquid and solid phase as well as the identification of the waste air components in the emission spectrum is carried out by means of flame ionisation detectors (FID), gas chromatographs with mass spectrometers (GC-MS, headspace GC-MS, GC-MS olfactometer), gas chromatographs with selectively coupled detectors (GC-PFPD-PDD-MS), Fourier transform infrared spectrometry (FTIR), liquid chromatography (HPLC-UV/VIS, IC), chemical digestion methods (e.g. TOC) and other wet chemical detection methods.
Germ detection and biocoenosis analysis
Technical and natural systems naturally contain and emit a wide variety of germs, which can be of medical and technical relevance in certain cases. In this context, the analysis of the composition of the biocoenosis from different environmental compartments and technical installations is of great importance.
The legal requirement for this is given with the amendment of the BioStoffV, the 42nd BImSchV, the VDI guideline 3478 as well as the appendix 9 of the TA-Luft 2019. Various detectors and sampling systems, such as impinger, cascade impactor, slot impactor and scattered light photometer, as well as genetic tools (PCR, 16S cloning, sequencing) are used.
Contact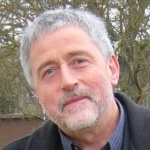 Karl-Heinrich Engesser
Prof. Dr.
Head of Departement "Biological Waste Air Purification" (ALR)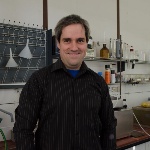 Daniel Dobslaw
apl. Prof. Dr.-Ing. habil.
Leader of "exhaust air purification" (ALR)