Fields and Focus of Research
We deal with environmental problems from a natural scientific point of view and work together with (micro)biologists and engineers in an interdisciplinary way. Many technical and environmental processes are based on chemical and biological processes. The understanding of chemical and biologial processes and causal relationships are important for all areas of environmental sciences.
Problematic toxic and eco-toxicological properties of many chemicals, e.g. their tendency for bio- and geo-accumulation, make it necessary to determine them selectively - in between many other disturbing substances - in lower and lower concentrations. We apply latest methods of water analysis and instrumental analysis and develop methods and sampling strategies for the detection and quantitation of inorganic and organic compounds in water, wastewater, leachate, soil, sediment, sewage sludge etc. - as individual compounds (preferentially via multi-analyte methods) or as a sum as so-called summary parameters.
Effect-based analysis, a combination of chemical-instrumental analysis and bioassay allows us to correlate environmental concentrations of pollutants obtained by, instrumental analysis with their biological effect. For the determination of estrogenic effects of environmental samples we use the so-called E-Screen-Assay which is based on the proliferation of a human cell line in the presence of estrogenic compounds.
When investigating the behavior of natural and anthropogenic compounds in the environment, e.g. the pathways of degradation or the identification of transformation products and metabolites and the micro-organisms involved in their formation, we work together hand in hand with (micro)biologists.
Within the AQS-BW we further develop techniques of external quality assurance for water laboratories. New strategies for proficiency testing in water analyis, e.g. the extension to sampling and on-site analysis, are worked out and the analysis and processing of data of proficiency tests are optimized.
Among the problems within the area of technical biology we deal, for example, with novel processes for biological nitrogen elimination (nitrification/ denitrification) in fish-farming / aquaculture as well with methods for remediation of CHC-loaded groundwaters.
Kontakt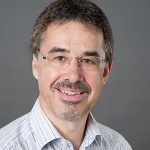 Jörg Metzger
Prof. Dr. rer. nat. habil.
former Chair holder of "Hydrochemistry and Hydrobiology" (since 01.04.2020 retired)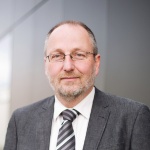 Michael Koch
Dr.-Ing.
Scientific director of AQS Baden-Württemberg (Analytical Quality Assurance Baden-Württemberg)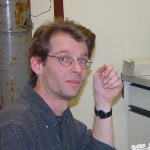 Bertram Kuch
Dr. rer. nat.
Leader of "Hydrobiology and Analysis of Organic Trace Compounds" (BiOS), takes over the official business of the chair by proxy since 01.04.2020