We carry out water analyses for all common water parameters. In addition, we are specialized in the screening and determination of organic micropollutants (e.g. pharmaceuticals, hormonally active substances, flame retardants and similar substance classes). For hormonal activity we also perform biological effect tests (E-Screen-Assay).
n the field of analytical quality assurance we organise interlaboratory comparisons and suitability tests. We also offer training courses on all topics of analytical quality assurance.
You can find more information on our Website AQS-BW.
We perform degradation studies with polymers in aqueous systems under aerobic, anoxic, anaerobic conditions. We advise on biological remediation measures. We contribute our special knowledge to expert opinions and investigations on biological drinking water and waste water treatment with special reference to mineral oil, CHC elimination and denitrification.
Kontakt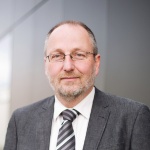 Michael Koch
Dr.-Ing.
Scientific director of AQS Baden-Württemberg (Analytical Quality Assurance Baden-Württemberg)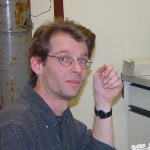 Bertram Kuch
Dr. rer. nat.
Leader of "Hydrobiology and Analysis of Organic Trace Compounds" (BiOS), takes over the official business of the chair by proxy since 01.04.2020