Wastewater Technology (AWT)
Aeration Tests
Performance of oxygen input tests and pressure loss measurements for all aerator types, in accordance with the requirements of DWA leaflet M 209.
We have a pilot plant with all the necessary facilities for carrying out tests (test basins, blowers, measuring instruments) as well as our own waste water laboratory in which all parameters relevant to waste water can be determined.
Waste water treatment plants - Determination of load conditions and capacities as well as optimisation of operation, energy checks & energy analyses
We carry out load and capacity assessments of municipal sewage treatment plants in accordance with the applicable technical regulations. Through detailed re-dimensioning, we identify free cleaning capacities or deficits and develop proposals for the optimisation of the sewage treatment plant.
The topic of "energy in sewage treatment plants" is becoming more and more relevant when further purification stages are required. Through energy checks and energy analyses, we identify potentials with regard to energy saving and energy production.
Contact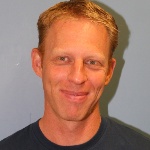 Carsten Meyer
Dipl.-Ing., Regierungsbaumeister
Leader of "Wastewater Technology" (AWT)