Offers for final theses
The Chair of Sanitary Engineering and Water Recycling offers numerous topics for the preparation of bachelor's and master's theses for the study courses Environmental Engineering, Civil Engineering, WAREM and WASTE. The offer covers work in German as well as in English language.
The topics are closely related to the current research of the chair.
Here you will find "Information on the preparation of theses of the Faculty 2 [de]"
Topic for Master Thesis
Development of an Investigation Concept for the Verification of Micropollutant Elimination in Wastewater with Ozone and Activated Carbon
Topics for Bachelor Theses
Theses completed
Analysis of Wastewater Treatment Systems according to Environmental Conditions and Reclamation Water in Latin America. (MA) Calona, Pedro Arturo; Betreuer: Minke, R.
Validation of Operational Data from a CSO Tank using the Software R. (BA) Haas, Lennart Vincent; Betreuer: Dittmer, U.
Analysis of high water temperature in water distribution networks based on the example of Zweckverband Germerheimer Südgruppe. (MA) Hülß, Dorothea (2018) Betreuer: Minke, R.
Development of an Algorithm for Water Reuse using Pinch Technology with Case Study in Lurin Valley, Peru. (MA) Lomelín Fernández, Juan Manuel (2018) Betreuer: Minke, R.
Evaluation of Slow Sand Filtration for Municipal Wastewater with a Trickling Filter as Primary Treatment. (MA) Perez Palomares Hiraida Rossy(2018) Betreuer: Minke, R.
Photo-fenton odidation for wastewater treatment by means of large surface photon entry by ligt emission from glass panels. (BA) Seelhorst, Kea Esther Anthea (2018) Betreuer: Menzel, U.
Influence of calcium on the adsorption of phosphonates onto iron containing filter materials. (MA) Suryandari, Dinar (2018) Betreuer: Minke, R.
Phosphonate Adsorption Onto Iron-Containing Filter Materials with Real Wastewater and its Synthetic Replica. (MA) Veizaga Campero, Adriana Noelia (2018) Betreuer: Minke, R.
Study of the biodegradation of polyvinyl alcohol as a function of temperature. (MA) Chamoun, Chawk (2018) Betreuer: Schönberger, H.
Estimation of Combined Sewer Overflows and their related Uncertainties. (MA) El Titi, Ghazi (2018) Betreuer: Dittmer, U.
Commissioning of a semi-technical pilot plant for the investigation of the re-use of wastewater by means of artificial groundwater recharge. (BA) Thavapalan, Kathirnilavann (2018) Betreuer: Minke, R.
Implementation of a ZLD unit at an industrial production site. (MA) Varanovich, Anastasiya (2018) Betreuer: Meyer, C.
Kontakt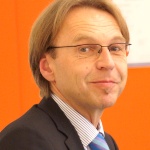 Ralf Minke
Dipl.-Ing., Akad. Oberrat
Leader of "Water Quality Management and Water Supply" (WGW)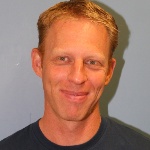 Carsten Meyer
Dipl.-Ing., Regierungsbaumeister
Leader of "Wastewater Technology" (AWT)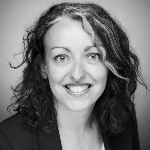 Marie Launay
Dr.-Ing.
Leader of "Kompetenzzentrum Spurenstoffe BW" (KomS)