Bachelor`s und Master`s courses
Our Bachelor's and Master's courses include numerous obligatory and optional subjects as well as electives for several German and international courses of study at the University of Stuttgart. We offer practical lectures, (laboratory) internships, seminars and excursions as well as bachelor and master theses.
General information on teaching
Organizational information on the courses can be found in C@MPUS [de]
Learning materials and records are available in ILIAS [de]
The official module manuals can be found under Bologna for Students [de]
The MAUI Master's program is conducted in Curitiba/Brazil in cooperation with the Universidade Federal do Paraná UFPR and the SENAI Paraná. Lecturers of the ISWA were involved in the establishment of the study programme in 2008 and have since then offered courses in block form. Starting 2015, there has been a double-degree agreement with the WASTE course of study, in the context of which a student exchange is possible with mutual recognition of the achieved academic qualifications.
The ISWA is also involved in the international doctoral program ENWAT (Environment Water) of the University of Stuttgart and also offers continuing education and training outside of the university.
Offer for final theses at ISWA (Bachelor und Master)
We offer numerous theses for bachelor and master students. The topics are closely related to our current research.
Please contact the professors and scientific staff in the individual chairs.
Contact: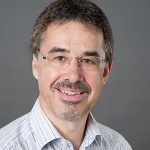 Jörg Metzger
Prof. Dr. rer. nat. habil.
former Chair holder of "Hydrochemistry and Hydrobiology" (since 01.04.2020 retired)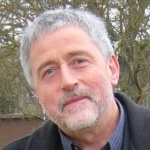 Karl-Heinrich Engesser
Prof. Dr.
Head of Departement "Biological Waste Air Purification" (ALR)